As the site owner, you can place orders for products offered by our partner labs through the Dashboard.

Once the order has been placed, you can track the status of the order through your account. Once the order is shipped, the order's tracking number will be displayed in the order details.
From the Dashboard, click on Selling from the menu. Users on the Starter plan will click Orders in the main menu instead.
Click on the Pending Orders box in the upper left.
A new page will load, click on My Orders from the side bar and the page will show current and past orders.
Click Details on the far right of the order you are interested in. A new page will load with details about the order.
Click on the Tracking number. A new page will open with tracking information.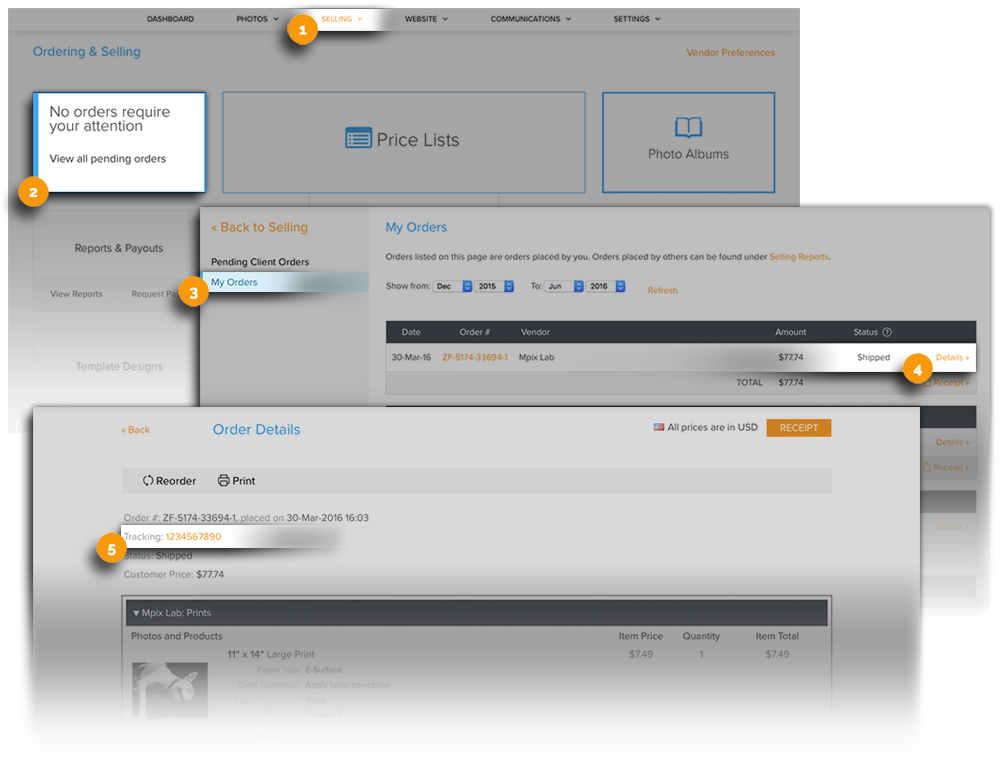 Please note that depending on the courier and when the order was picked up by the courier, tracking information may not be available.