If you have created your own custom Watermark in a program such as Adobe Photoshop or Illustrator you can upload it to use on your Zenfolio pages.
For best results, upload a PNG image with transparency sized for a 800 x 600 photo. The maximum size of the uploaded file cannot exceed 1000 pixels along the largest dimension.
In the Dashboard, go to Photos.
Go to Watermarks under the Organizer
Click New. The Select Watermark Image window will appear.
Mark the circle for Upload new image then click Browse.
Select the desired watermark image from your computer.
Click Save.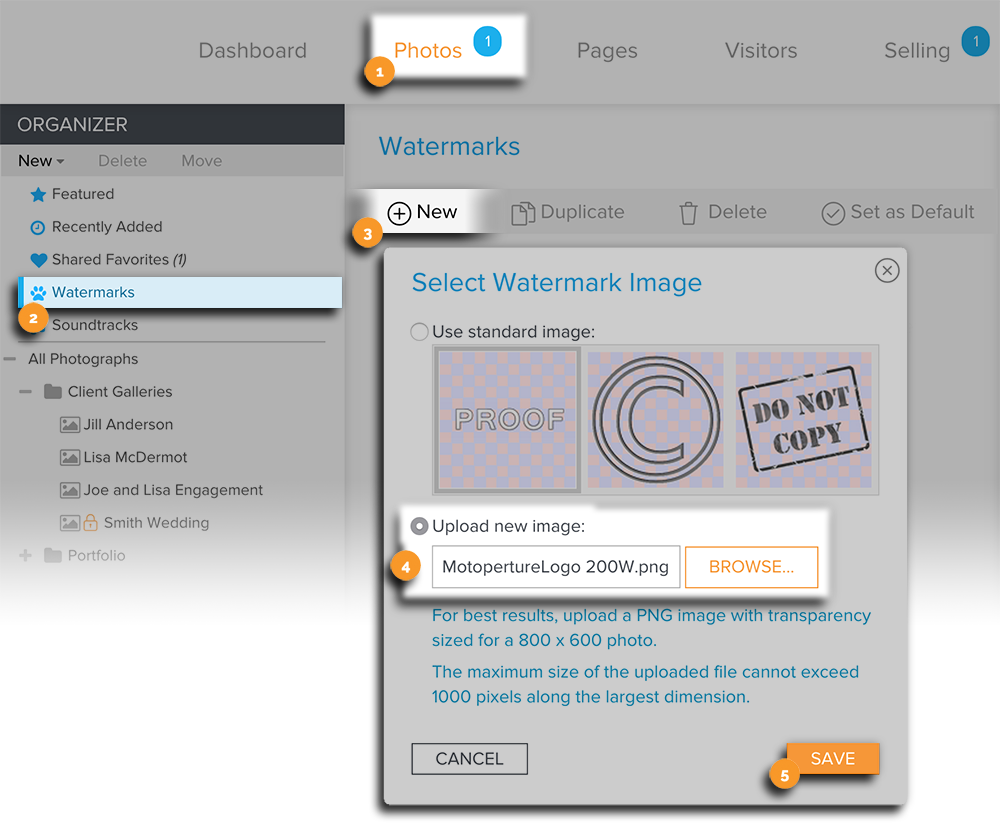 After creating the new watermark, you'll need to assign the watermark to your photos.

You can also choose to set it as the Default Watermark so that is is automatically added to new uploads.

See this Help section to edit your new watermark.

See also this video on how to create Watermarks: