You can create a stand-alone slideshow from any gallery or collection in your account in almost any size, and then post it to any Web site that allows for editing or embedding HTML code. This is similar to embedding a YouTube video.
Note: Embeddable slideshows can only be created from Public galleries and collections.


In the Dashboard, go to Photos.
Navigate to the gallery or collection from which you would like to create the slideshow.
Under the Toolbox, open the Sharing panel.
Click Create Embeddable Slideshow. A new page will open.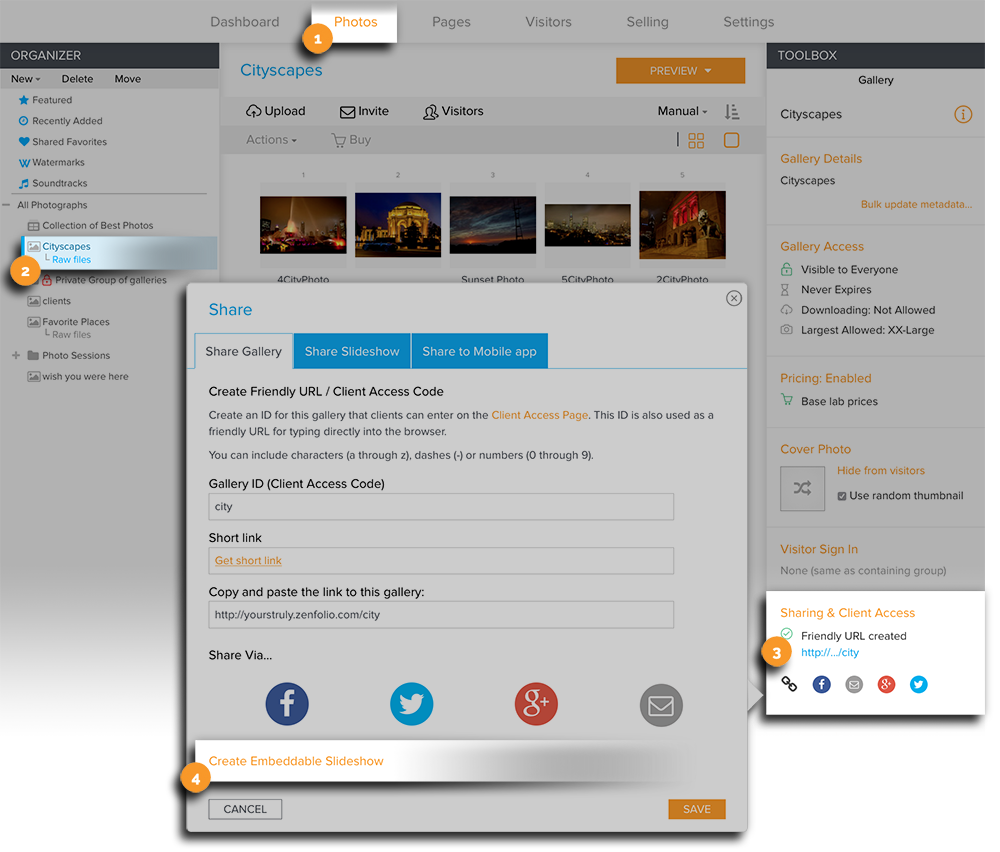 Select the Slide show window parameters and Playback options as necessary. When you are finished click Create Slide Show.
A preview of your slideshow will load and the HTML code will be generated.
Copy the HTML code and you are ready to paste it into your external web site. To share the slideshow on Facebook, make sure to copy the different link provided.